Get rid of dark circles, eye bags, and wrinkles with these homemade under-eye patches. Since these are natural, they leave no side effects!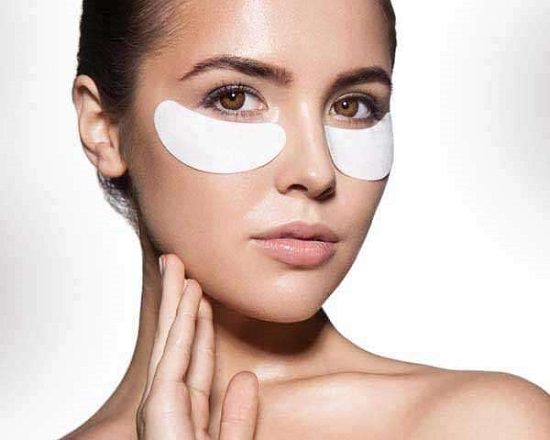 The area around your eyes is too delicate, and probably because of the same reason, the signs of tiredness and aging are most prominent around the eyes. Constant exposure to screens, lack of sleep, change in climate, allergies, and even heredity can give you eye issues like dark circles, eye puffiness, and wrinkles. Even as we know that an ample amount of sleep and care is said to be the answer to some of these issues, many of us would argue about the lack of time. The simple, most convenient solution for the problem is homemade under-eye patches. These are the new must-have accessory for your skincare routine.
Understanding What Under-Eye Patches Are:
Invented in South Korea, under-eye patches are mini masks designed to fit the delicate area under your eyes. The comma-shaped skincare product is packed with serums, oils, collagen, hydrogel, and other skin-benefiting products to rehydrate and moisturize the under-eye area.
Regular use of the eye-patches helps tighten the skin around the eyes. It can also help reduce the signs of aging, fatigue, and dark circles. Easy to use and effective, under-eye patches can be used any number of times during a day. The soothing and anti-inflammatory effect of the eye patches also helps your eyes look more energized and fresh instantly.
How to Use Homemade Under Eye Patches?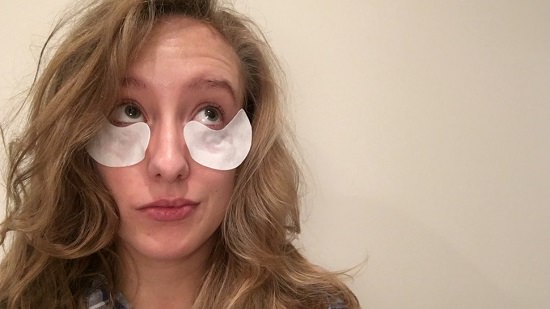 Remove any makeup and clean your face properly.
Tone your entire face.
In case you are using homemade under eye patches, apply it for 15-20 minutes. If you are using market bought under-eye patches/masks, read the instructions, and recommended time to apply the same.
Remove the patches and apply the under-eye cream, essence, or serum you use.
Note: Make sure the patches/masks do not dry out due to long hours of application. This might result in fine lines or wrinkles. Make sure you apply them for 15-20 minutes only.
Homemade Under Eye Patches
#1 Cucumber Under-Eye Patch for Puffy Eyes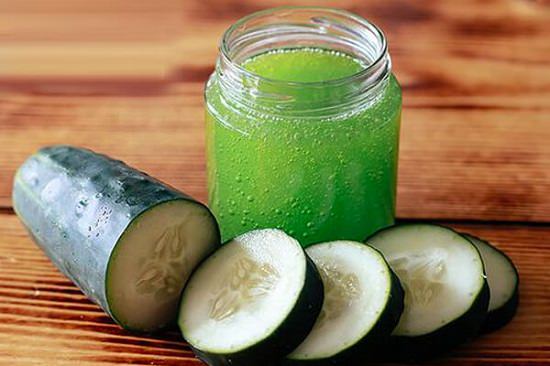 The high water content in the vegetable provides the skin with hydration and the vitamin-C content soothes and reduces the puffiness/swelling under the eyes.
You'll need:
A Tablespoon of gelatin powder (unflavoured)
2-3 drops of Lavender essential oil
A tablespoon of warm water
1 tablespoon of cucumber juice
Method:
Add the warm water and gelatine powder in a glass bowl.
Now, add cucumber juice to the gel-like consistency of the mixture of water and gelatin.
It's the right time to add lavender essential oil to the mix and spread evenly with a spoon on butter paper.
Once the mix cools down at room temperature, cut in the desired shape and use it for 20 minutes for instant results.
You can refrigerate the eye-patches for 25-30 minutes before use.
#2 Almond and Honey Eye Patch for Dark Circles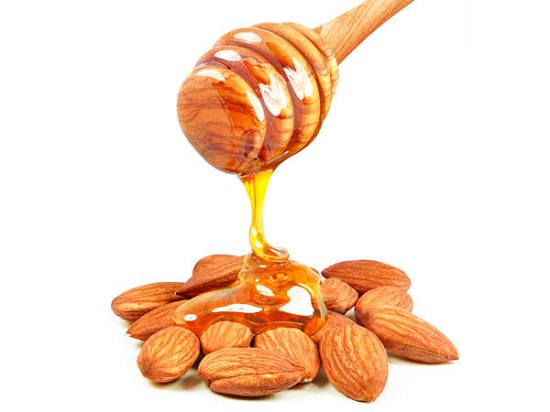 Rich in retinol, Vitamin E, and vitamin K, almond oil helps smoothen the delicate skin under the eyes. It also helps in reducing the dark circles. Honey helps to tighten the skin under the eyes, helping with issues like crows feet and fine lines.
You'll need:
A teaspoon of sweet almond oil.
Honey- 1 teaspoon
Gelatine powder- 1 tablespoon
A tablespoon of warm water
Method:
In a bowl, mix the warm water and gelatin powder to form a gel.
Add the honey and almond oil to the mix to form a paste.
Spread on butter paper evenly with the help of a spoon.
Cooldown the eye-patches and cut in a semi-circular shape.
Apply for 15 minutes and then remove and rinse with tap water.
#3 Lemon and Rose Eye Patch for Dark Circles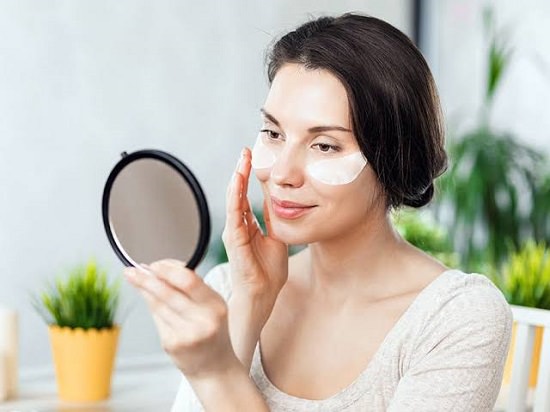 Lemon is a natural bleach and helps in reducing the dark circles. Rosewater soothes the delicate skin under the eyes and keeps it hydrated.
You'll need:
A tablespoon of gelatine powder
2 tablespoon lemon juice
A tablespoon rosewater
Method:
Mix all the ingredients in a bowl and add a few drops of warm coconut oil to the mix.
Spread evenly on a sheet of butter paper and let it cool down.
Cut in comma shape and refrigerate for 15-20 minutes.
Apply under the eye for 20 minutes and clean with rose water.
#4 Pineapple and Turmeric Eye Patch for Eye Bags and Dark Circles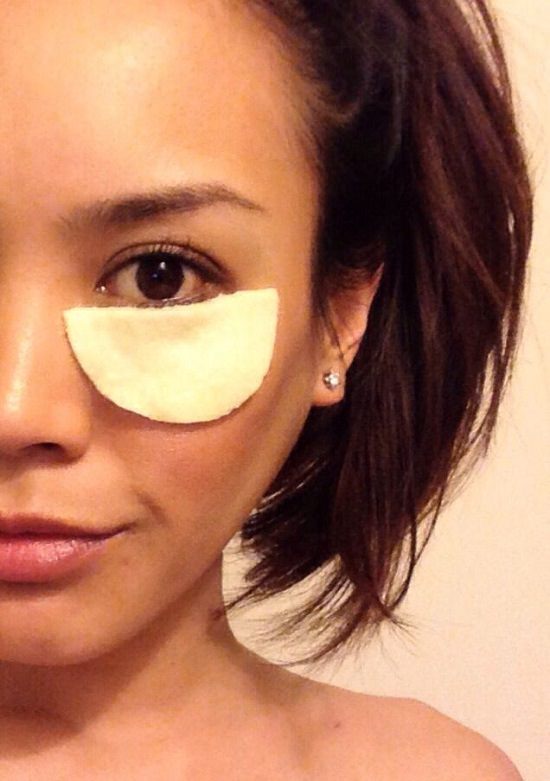 You'll need:
2-3 cotton eye pads
2-3 tablespoon pineapple juice
A pinch of turmeric powder
Method:
Add the pineapple juice and turmeric powder in a bowl.
Cut one cotton pad in comma shape or semi-circle shape.
Dip it in the pineapple juice and refrigerate for 15 minutes.
Apply for 15-20 minutes and clean with rose water.
If you feel uncomfortable or irritated by any mask, remove immediately and discontinue the particular ingredient/eye-patch. For longer-lasting effects use regularly and religiously.